bean
Comfy Casuals Play Romper
About bean Comfy Casuals Play Romper
bean by edamama's Comfy Casual Collection brings you classic, timeless and versatile pieces that never go out of style.
This Romper is the perfect go-to outfit for your little bean! Made with breathable ribbed Cotton Spandex for ultimate comfort and style. Plus, it comes in 5 irresistible colors your baby can wear anytime, anywhere.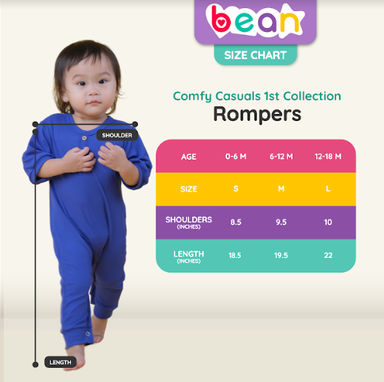 Ratings & Reviews
Failed to load product reviews
No related products found!