bean
Alessa Lanot Ubecado Delight Play Sleeveless Dress
About bean Alessa Lanot Ubecado Delight Play Sleeveless Dress
Created with you. Made for you. bean brings you practical, choice pieces that will grow with the family you create. Less clutter. More time with those who matter. Alessa x Bean: Made with premium quality cotton spandex fabric being a perfect choice for your little one's clothing essentials. This collection features refreshing, exquisite, and sustainable designs by Alessa Lanot. With its colorful and artistic fruit and veggie all over print, it creates a strong connection between healthy living and fashion that encourages young children to eat fruits and vegetables.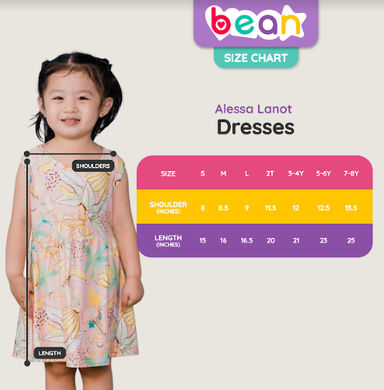 Ratings & Reviews
Failed to load product reviews
No related products found!