bean
Wogi Play 3-Piece T-Shirt and Shorts Beach Day
About bean Wogi Play 3-Piece T-Shirt and Shorts Beach Day
Say hello to bean! The trendy infant & toddler clothing line that you've been waiting for. Enjoy styles that your little ones can hop, skip, roll, and play in. We're very excited to be a part of your child's journey.
Each piece is made out of 100% cotton that ensures ultimate comfort for your baby! No need to worry about extra fabric causing irritation on the baby's skin. Keep them all set and ready for snuggles. Isn't that a breeze, Mama?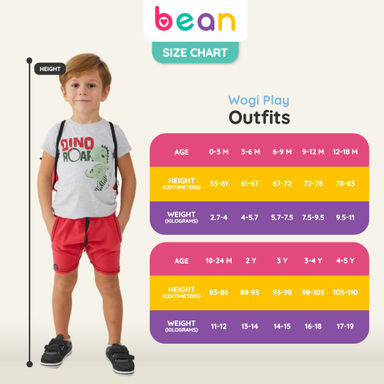 Ratings & Reviews
Failed to load product reviews
No related products found!