About Havaianas Sunny II Flip Flops
Havaianas has been spreading Brazilian spirit around the world since 1962, with its iconic rubber sole and bright, colorful and summer-infused designs. Every pair of Havaianas flip flops is still designed and made in its birthplace, Brazil. A global leader in the sandals category, with over 252 million pairs sold every year in over 100 countries, Havaianas has become synonymous with summer spirit worldwide and is a must-have for beach-goers and trend setters alike.
A classic is born! Havaianas Sunny is a simple, delicate, comfortable new model just like the famous Slim sandals. The only difference is that its closed strap makes your feet feel safer. Lastly, vibrant classic colors give a glorious final touch to any outfit.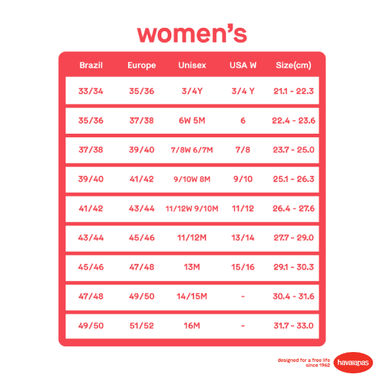 Ratings & Reviews
Failed to load product reviews
No related products found!