About Kleenfant Antibacterial Baby Laundry Wash Liquid Detergent (1L)
Kleenfant your partner in guaranteeing clean and safe baby wipes, laundry detergents and more! Making quality consumable products very affordable, Kleenfant wants nothing less than the best for your baby. Assuring you're in safe hands— Kleenfant.

Kleenfant Antibacterial Baby Laundry Wash Liquid Detergent (1L) is an antibacterial laundry detergent that's perfect for your baby's sensitive skin. Made with Deionized Water, plant based surfactant, antibacterial ingredients, aloe vera and hypoallergenic baby fragrance, you're sure you prevent rashes and irritations. Plus, it removes milk stains and dirt, all while surely gentle on your hands, mama! It's approved and recommended by most pedia. 100% made for your little one's delicate and sensitive skin!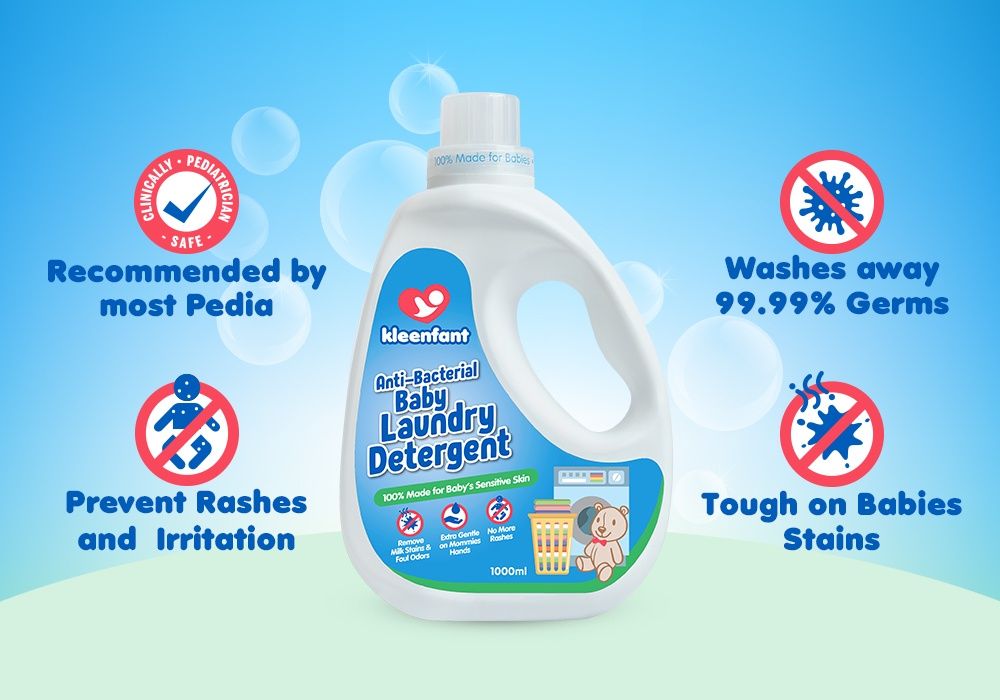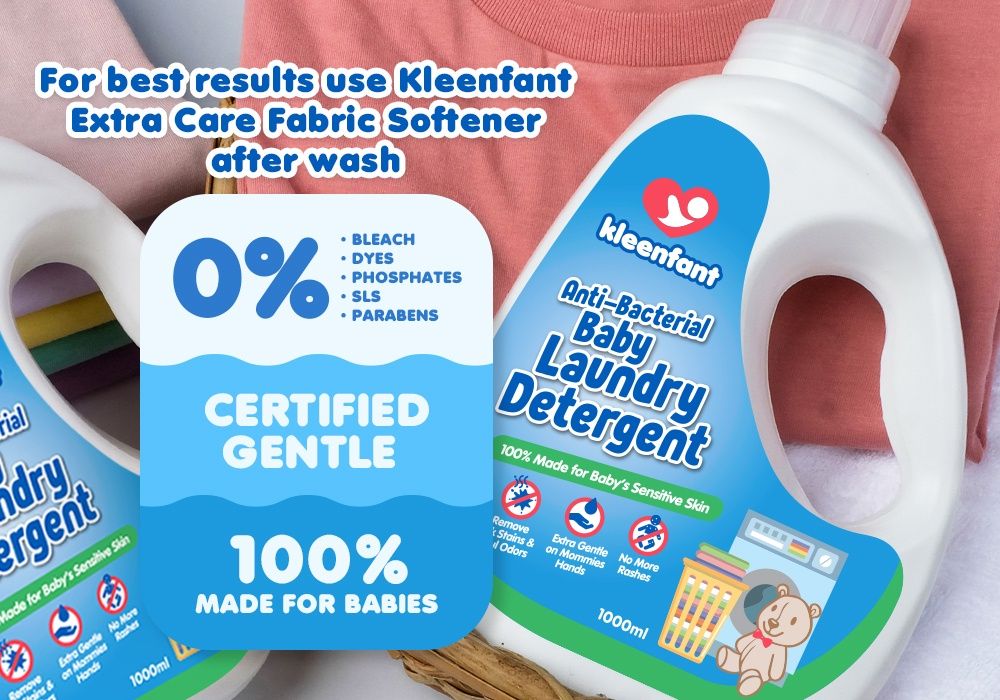 Ingredients:
- Deioized Water
- Plant based Surfactant
- Antibacterial
- Aloe Vera
- Hypoallergenic Baby Fragrance
*Made WITHOUT bleach, dyes, phosphates and parabens.
Advantages:
- 100% Made for Baby's Sensitive Skin
- Remove Milk Stains and Foul Odors
- Extra Gentle on Mommies Hands
- Prevents rashes and skin Irritation
- Recommended by most Pedia
Precaution:
Keep out of reach of Children. Avoid contact with eyes. If contact occurs, wash eyes thoroughly with water. Once swallowed consult medical assistance immediately.